Author: Eva De Angelis – Dietitian Nutritionist
Have you ever wished to be your boss? Managing your schedule without having to answer to anyone?
When I started studying to become a dietitian, I assumed that working remotely was out of the question. I thought I would end up as a clinical dietician, which I wasn't sure whether I liked.
But that is not the case; I was able to launch my own online nutrition business – and you can, too!!
Being an online nutrition coach as a dietitian allows you to broaden your horizons and earn more money than a traditional dietitian employment.
Also, you could touch the life of a far larger number of individuals.
You can become your own employer and call all the shots by using online platforms.
Unlike in hospitals, you have more freedom with your online nutrition business.
You can choose how many hours per day or week you want to work, where you want to work from, and whom you want to work with. As long as you have an internet connection, you're okay.
There are fewer expenses because you do not have to commute or pay office rent.
Furthermore, you get to choose which specialty most interests you.
1. Decide what niche you want to serve
Before you establish your online nutrition counseling business, you must identify your specialty.
We, as dietitians, are tempted to help everyone. But as the expression says, "biting off more than you can chew" can lead to failure and stress.
Yes, selecting a specialty is an important step in growing your nutrition business, and it might be frightening. But it will allow you to focus on your passion and better serve your clients.
Find more information on the article Finding your niche as a dietitian – the ultimate guide.
2. Research that niche and define the ideal customer profile
Once you've determined your specialty, it's time to delve deeper and determine who your ideal customer would be.
We, as dietitians, are kind of programmed to want to serve everybody. When launching an online nutrition business, we consider every single person as a potential customer.
But without an ideal customer profile, you will spend a lot of time and resources trying to engage with people who are never going to be interested in what you have to offer.
No company sells to everyone – so why would yours be different?
This is why is critical to identify and define your ideal customer.
You will be able to design clever tactics that cater to your consumers' distinct, individual demands.
You would need to put some time into this and do proper research on the niche and customers you're targeting.
You must search and define your ideal customer's basic demographic information, like:
age
gender
income
occupation
marital status
spending habits
hobbies, and so on.
The more information you have, the more useful your customer profile will be. You will have a better image of your ideal user persona.
A user persona is a fictional character that depicts the main characteristics of the majority of your target audience.
It will help you tailor your nutrition coaching marketing strategies and services to attract more customers.
With tools like Sparktoro or Audiense, you can create your ideal customer profile.
3. Define the problems you're solving for your ideal customer
To be successful in your online nutrition coaching business, you don't only need to choose your specialty and find the profile of your ideal client.
You must also be able to identify what you will do for your clients:
What are the problems – related to food or nutrition – that you can help them solve, avoid or treat?
Usually, most people are looking for someone who can coach them on how to lose weight. But we know that there are things beyond weight that affect health and that proper nutrition is key to healthy living.
A wise approach is to address the problems you can solve by focusing on what the customer needs, not only on what you can do.
4. Create a list of solutions you can provide
Once you've identified the problems you can handle, it's time to devise solutions or strategies for solving them.
For example, you can create a nutrition coaching program that includes:
a one-on-one video call for the first session to identify your client's needs, likes, dislikes, possibilities, and resources. This is critical to finding a common ground to work on and determining your client's goals together.
a customized meal plan
a supplement plan
a training program
video call follow-up sessions, and so on.
5. Have an outstanding online/offline nutrition coaching offer
Do you remember that feeling when you stood in front of a huge stack of watermelons not knowing which one to pick? What if one of them would stand out?
It is how people feel when seeing the same offer recycled by other nutrition professionals.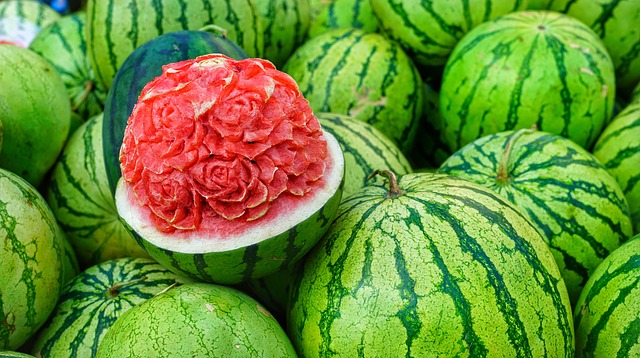 Most nutrition professionals don't sell because they have the same or very similar offers as other dietitians, nutritionists, or nutrition coaches.
The secret to getting more clients: "Make people an offer so good they would feel stupid saying no."

Alex Hormozi
Alex Hormozi has a great book about creating offers: $100M Offers: How To Make Offers So Good People Feel Stupid Saying No. Here is the summary:
Identify the Dream Outcome of your client. Don't sell the plane flight, sell the vacation.
List the problems your clients might have.
Create a list of solutions to those problems.
Write down how you will solve the problems.
Trim down to the solutions that would have the biggest result for the clients with the lowest effort on your side
Enhance your offer with

Scarcity – fear of loss – sometimes is greater than the desire for gain
Urgency – make them want it now or the offer is gone
Bonuses – the value of bonuses should eclipse the value of the core offer
Guarantees – make them feel safe about buying it (conditional money back guarantee like Money back if they don't see results after they did everything you recommend them)
Naming the offer

M: Make a magnetic reason
A: Announce the avatar
G: Give them a goal
I: Indicate a time interval
C: Complete with a container word
6. How to get your first clients as a dietitian, nutritionist, nutrition coach or fitness trainer
Now you should be ready to get your first clients.
The content strategy might take some time to be efficient so here are a few easy methods to get your first clients quickly:
Use your existing audience. I'm sure you already have a Facebook profile. Just post your offer. Those people already know and trust you, so it will be easier to convince them
Give a speech about nutrition at your local church, community, children's school.
Message people in your phone book that you think might need it. Outreach is one of the best ways to get your first clients.
Word of mouth – ask other people to recommend you. You could ask former clients or friends you've helped, being recommended is a great transfer of trust.
7. Create a website presenting your online nutrition coaching services
A website is a vital tool for any business, and you must have an efficient online presence.
A dietitian's website (or nutritionist, nutrition coach, fitness trainer doing nutrition) is the first impression for new clients, so make sure it portrays your firm.
While this topic deserves an article on its own, here are some important points to keep in mind:
Engage clients: clearly explain why they should pick you as a coach and the benefits of working with you. Use friendly terms that show how you can assist others.
Explain whom you are aiming for: state clearly who your target population is and whom you can assist. Children? Pregnant women? Do you work with companies? etc.
Show your services: describe what you provide, what problems you can address, and how you can help people solve them.
Credibility: include your credentials, years of experience, past employment, testimonials from clients, press appearances, and so on.
Call to action: such as a "book a session" or "contact me" button, which will help your potential clients to contact you right away.
Lead magnet: offer some free downloadable information – a recipe book, trial meal plan – in exchange for your visitor's email address.
This is a frequent and effective way of establishing a mailing list.
8. Create helpful content and share it with your target audience.
Free content is a simple approach to converting potential customers into paying clients.
Websites that have a blog attract 55% more traffic

Quick Sprout
When you have your website up and running, and someone searches the web for "how to eat to take care of your gut health," they can find a guide on your website. This way, people find you through your content.
People who emphasized blogging are 13x more likely to see a positive ROI from their efforts

HubSpot
Creating material is not as difficult as it sounds. You already have the necessary knowledge. The thing now is to transform it into appealing and understandable formats.
Identify the key topics you want to cover so that when someone asks you a question, you can direct them to your material for a response. You can also establish monthly themes, such as a healthy eating plan for the holidays.
Don't be scared about creating content, it is not as intimidating as it sounds.
You can create content easily following these steps:
Write down the most common 5-10 questions you're receiving from people
Write down 5-10 questions you wish they would ask
Take each one of them and create a piece of content
Now you have a list of themes you could create content about. Let's get into the creation and sharing part.
86% of consumers say they would like more video content from the brands they support

Wyzowl
The easiest way to do it is to record a video answering the question. Share the video on Youtube.
Create the transcript of the video (you could use a service or freelancers from Fiverr). Convert it into an article on your website. Embed the video in the article.
Create short videos with parts of the longer video and share them on YouTube Shorts, Instagram reels, Facebook, TikTok. Add a link to the main article either in the description or the first comment.
Create Instagram and Facebook posts including a quote from the article put on a nice background. You can use Canva.com for this.
End each post with the main call to action ("visit the article", or "learn more" with a link to the main article). From time to time, a secondary one asking people what other questions they have.
Share the article and the video via email through the newsletter with your audience.
You can create 5-10 social media posts for every article you publish.
Create content 20% of the time time. Spend the other 80% of the time promoting what you created.

Derek Halpern
Every article should have a strong call to action, such as "work with me" or "learn more", "subscribe for more information".
9. Have a system in place that allows you to manage more clients in less time and automate repetitive tasks.
Your time is valuable, so having a system in place that automates some chores and allows you to use your time efficiently is critical.
You don't have to do "everything by hand" because technology is here to help you.
You can use apps like NutritioApp.
Save precious time by using the meal planning feature, automated coaching programs, and efficient communication with your clients with an easy to use online nutrition coaching software.
10. Decide how you want to get paid – cash or insurance
When it comes to getting paid there are two big options:
Work with insurances
Get paid in cash
You can do a combination of the two options, of course.
If you choose the insurance path you will need a HIPAA compliant platform to manage your clients (EMR for nutrition, secure video calling).
If you choose the direct payments you will need a credit card processing company like Stripe.
Avoid Paypal due to their history of blocking the accounts for soft reasons, especially in the health domain.
NutritioApp has an integration with Stripe that allows you to send and track payment links directly from the app.
Would you like some help researching what you need to launch your business?
Do you want help putting your nutritional coaching service together more quickly and easily?
10 ways to get more clients as a nutrition professional in 2023