Nutrition analysis made easy
Do you want to analyze your diets, your clients' food journals or recipes?
Use our nutrition analysis software for nutrition professionals (dietitians, nutritionists, nutrition coaches) and enjoy the highest level of precision.
Nutrition analysis software
Do you want to have the best precision when it comes to nutrition analysis?
Check any recipe you create with our nutrition analysis software and get a report with the totals for 80 – 120 nutrients.
You can get the totals for any macronutrient or micronutrient and create nutrition facts labels or complete reports.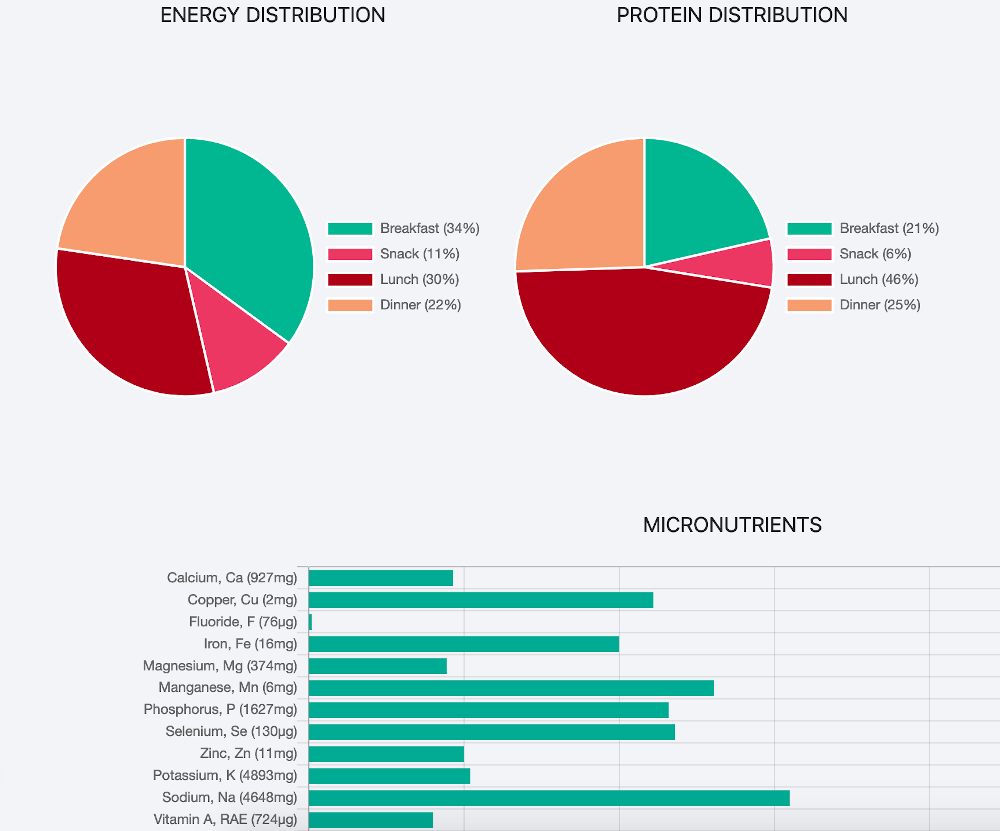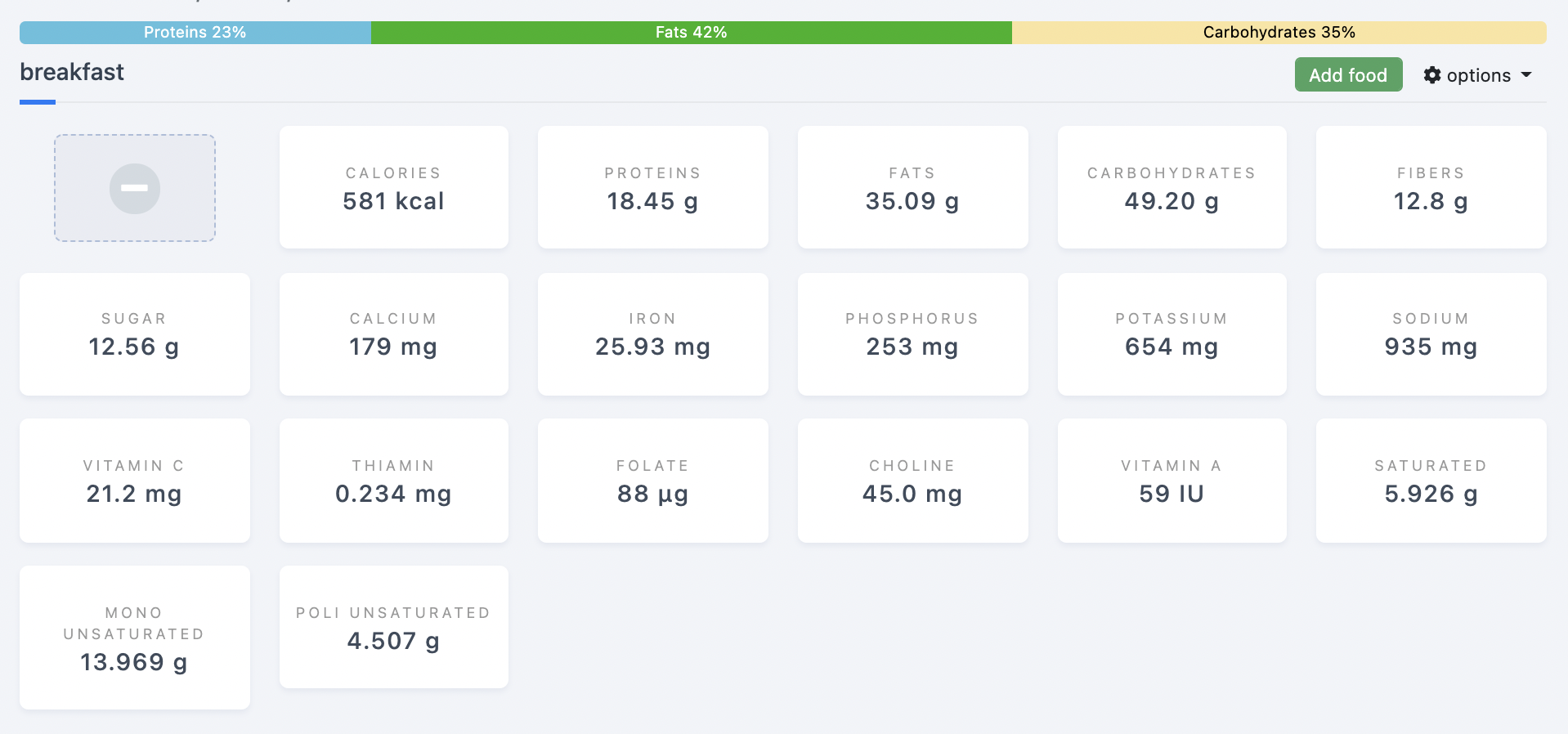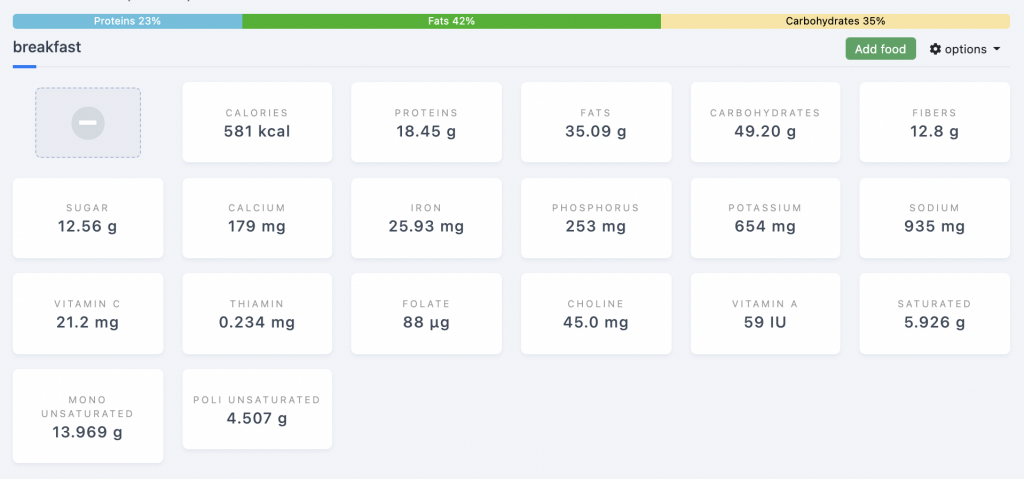 Diet analysis software
Invite your clients to keep a food journal and analyze it or analyze the meal plans you create.
You can check any meal plan or food journal with our Full reporting tool to see charts with macros, fats, carbs, energy, and protein distribution, micronutrient totals, and percentages compared to the recommended dietary allowance.
Recipes analysis and management
Do you create and analyze recipes?
Use our recipe manager to manage all your recipes. You can add as many recipes as you want and it is as easy as adding the recipe name, servings per recipe, cooking instructions and ingredients list.
Optionally you might add an image and tags so you can find the recipes faster. You can use the recipes in the meal planning software.
Our nutrition analysis software will generate automatically a nutrition facts label that you can export and add to your blog or print it.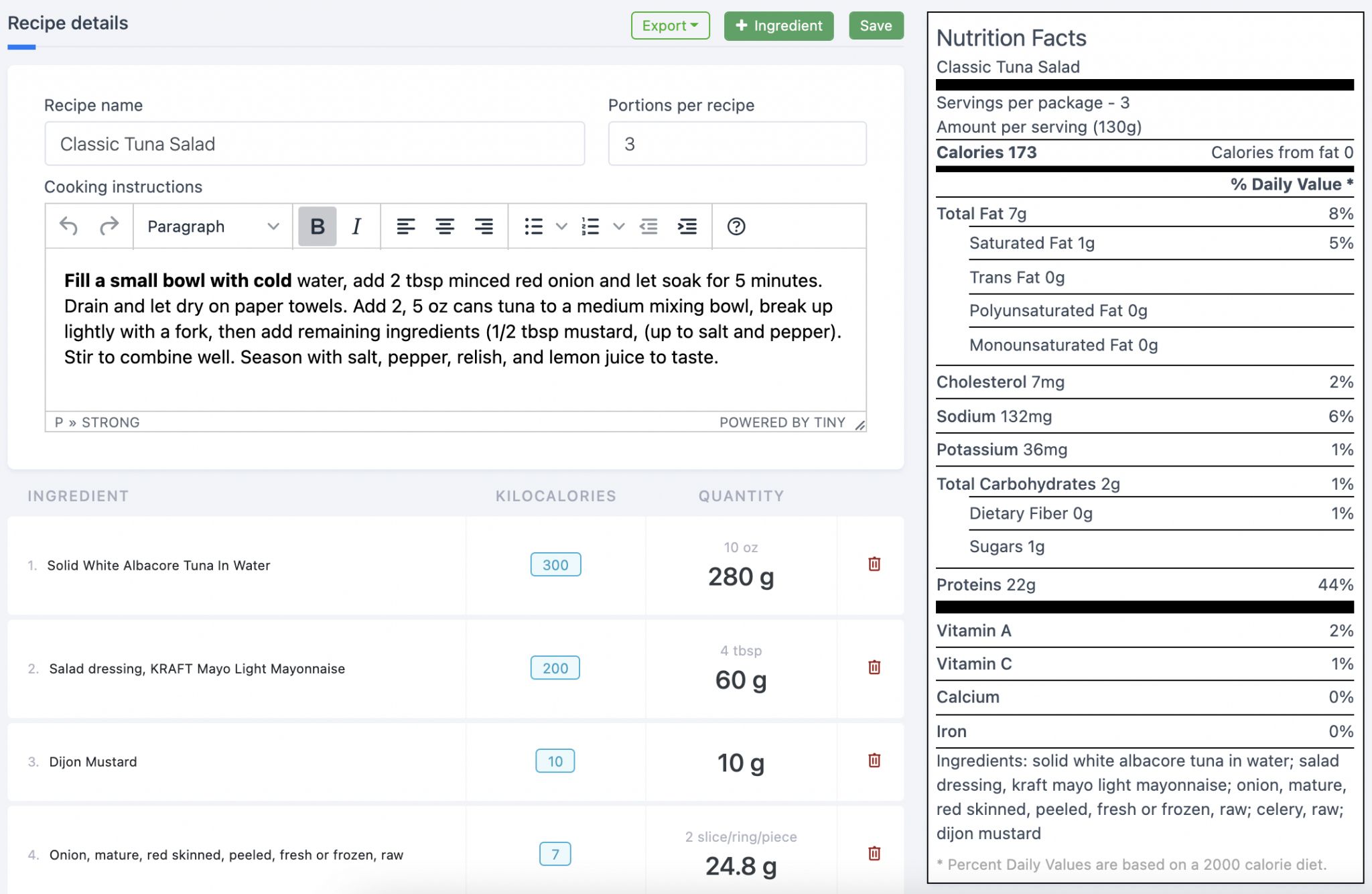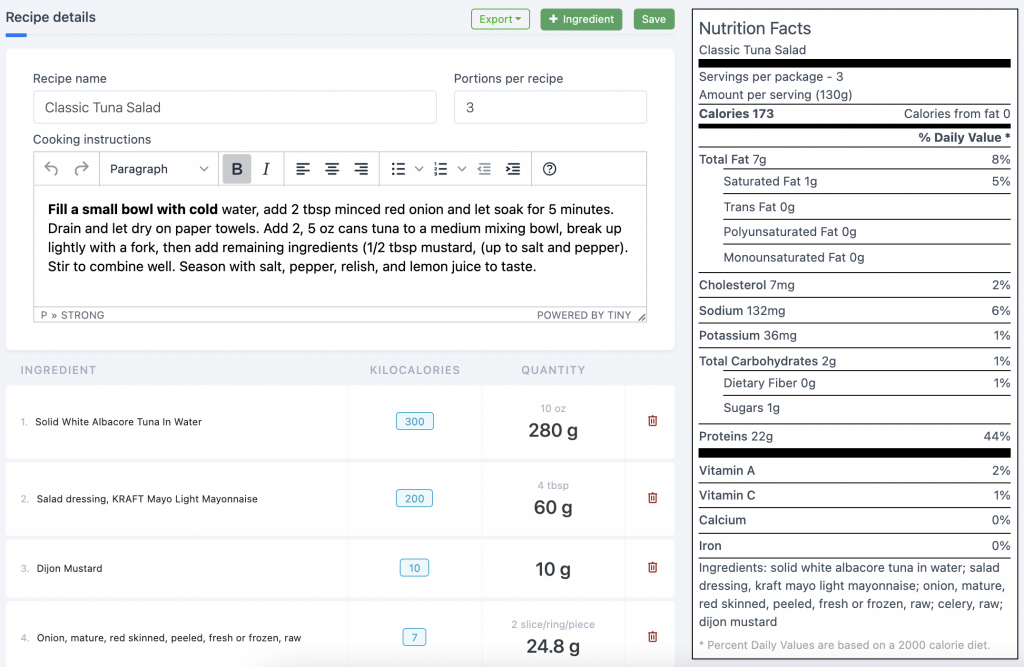 Easy to use
It is so easy to use and time saving that you will love it from the first day.
Extensive food database
Access an extensive database of more than 80,000 ingredients, each containing about 100 nutrients. We are constantly adding new foods to the list and you can even add your own.
NutritIO has radically simplified my nutritional coaching activity. I can access the patients database from anywhere in the world, I can do nutrition analysis and meal planning easily. I can interact with my patients very easily and in a modern way.
Loredana Lapusanschi
Registered Dietitian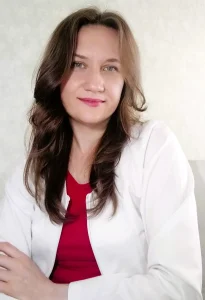 10 ways to get more clients as a nutrition professional in 2023