Grow and scale your nutrition business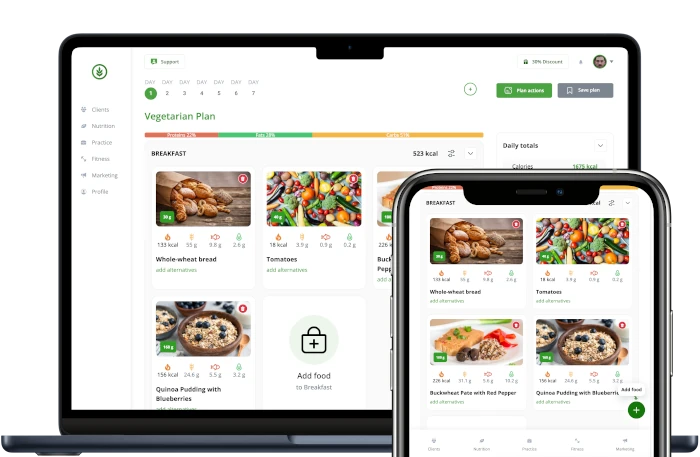 Nutrition software for dietitians,
nutritionists, nutrition coaches and fitness trainers
Start for free
Grow your income – Handle far more clients in less time
Create personalized nutritional plans faster than it takes to make a sandwich, allowing you to handle far more clients in less time.
Scale your clients number by 5-10x or even more by putting your nutrition coaching programs on autopilot with our simple to use automations.
Work with groups of clients.
Win more clients
Looking to win more clients? Look no further than NutritioApp! With our powerful lead magnets, you can easily interact with your clients right on your website.
Plus, our tried-and-true authority website structure will help you build a website that attracts and converts.
So why wait? Get started today and see the amazing results for yourself!
Offer premium experience for premium rates
Have higher-paying clients and provide them with a premium experience. With our app, you can easily offer premium services that set you apart from the competition. Plus, we provide marketing coaching and support so you can reach your goals.
We'll provide you with a top-notch mobile app that will blow your clients away. So what are you waiting for? Start your journey to success today!
One customizable nutrition app to run your business
Instead of using a million different apps to keep in touch with clients, use one customizable nutrition software that handles everything.
communication
HIPAA compliant video calling
content distribution
questionnaires
workout plans
group programs
Well thought out design for easy navigation and tracking patients data.
Sylvia Klinger
DBA, MS, RD, CPT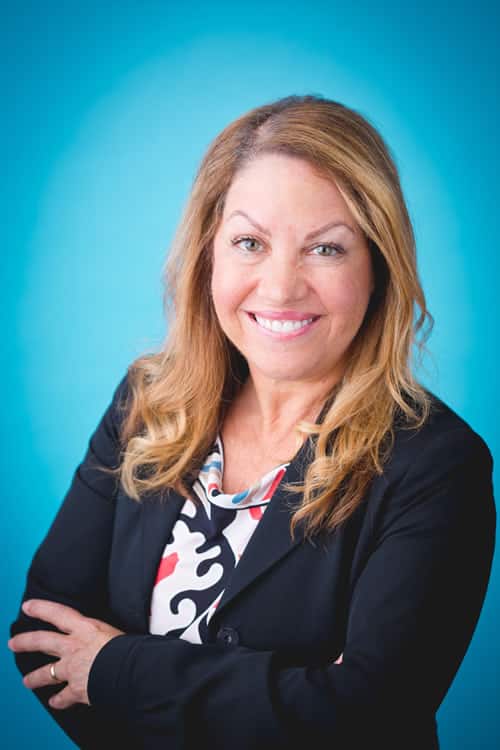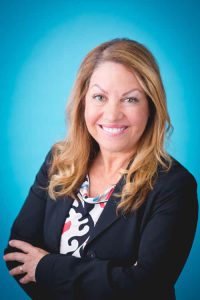 NutritioApp used for Academic research:
Secure
Hosted on a HIPAA compliant cloud, GDPR compliant free nutrition software
Extensive food database
Access an extensive database of more than 80,000 food items, each containing about 100 nutrients. We are constantly adding new foods to the list and you can even add your own.
NutritIO is an excellent platform for dietitians and nutritionists to help keep their clients in the loop and on track. It's a great app that is easy to use and has everything you need from content creation to scheduling to meal plans and client communication.

I've especially liked the meal planning aspect as I've been able to design very specific meal plans to meet client needs, and the nutritional report that is generated with each meal plan is very helpful.

I highly recommend NutritIO to all dietitians and nutritionists working with their own clients.
Kirsten Reichner
Registered Dietitian Nutritionist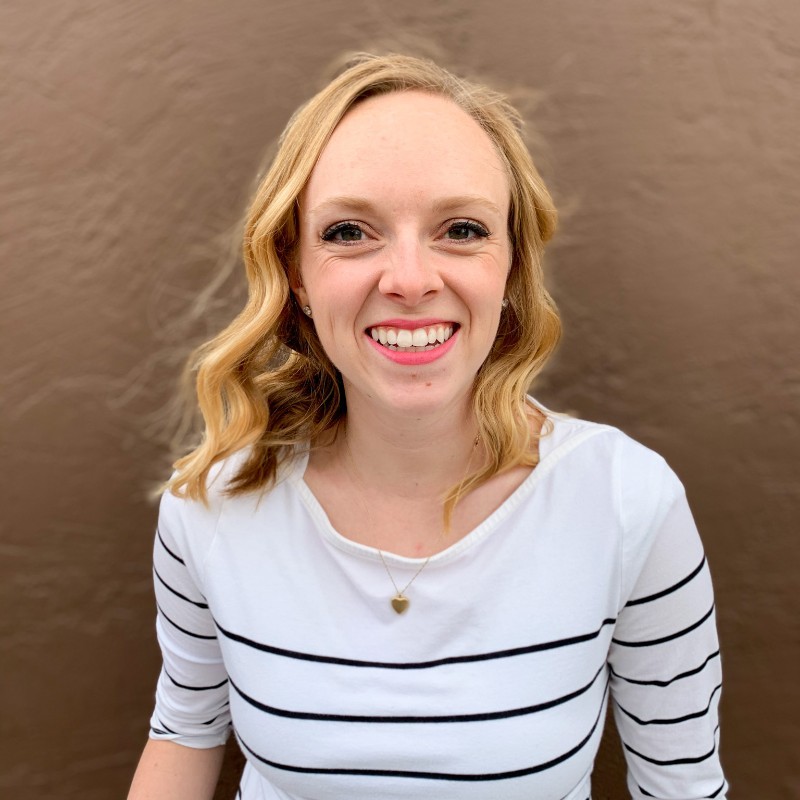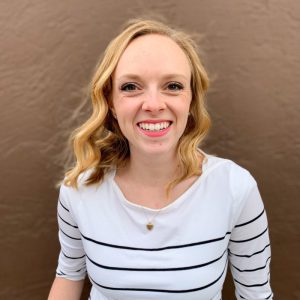 10 ways to get more clients as a nutrition professional in 2023
Features
Meal planning
Creating personalized meal plans for your clients has never been easier. You can create daily meal plans and adjust them in real time based on your clients' needs.
You can also use our revolutionary meal plan generator in order to create a personalized meal plan in seconds or create portion based meal plans.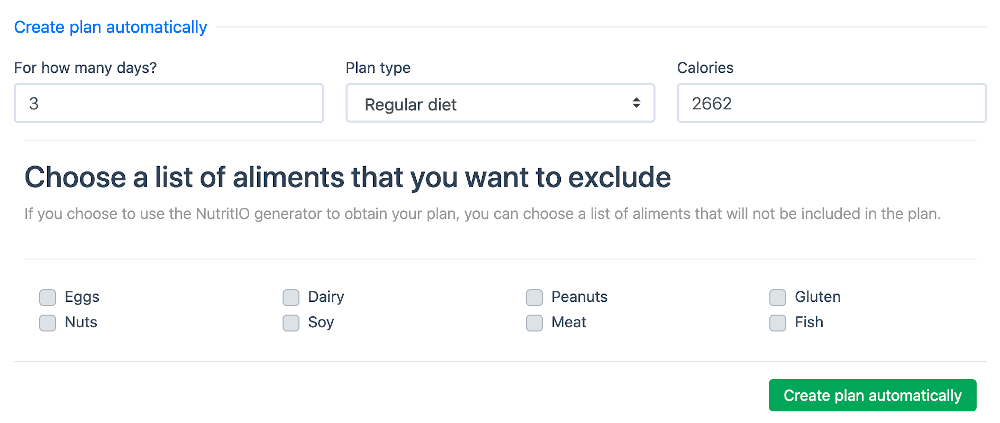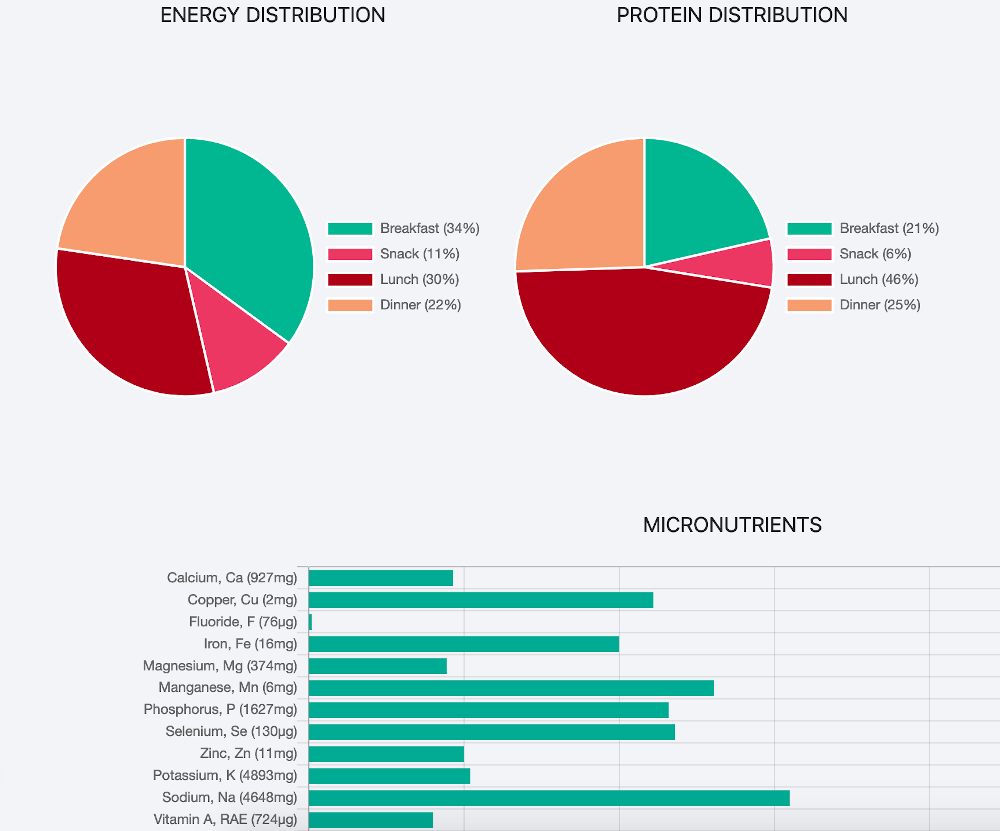 Nutrition analysis, diet analysis and recipe management
Add and analyze your tasty recipes and save the nutrition labels.
Leverage great results by analyzing the diets you create.
Invite your clients to keep food journals that you can analyze in details.
Check any meal plan or food journal with our Full reporting tool to see charts with macros, fats, carbs, energy, and protein distribution, micronutrient totals, and percentages compared to the recommended dietary allowance.
Personalized web and mobile app for your clients
Send your clients to the web app or invite them to install the mobile app that can be personalized with your logo.
Your clients will be able to:
chat with you
check your meal plans
read or watch content sent by you
fill in the questionnaires you send them
track their progress
keep a food journal
track their water intake
do secure video calls
Offer premium services by having your own app with your branding and icon in AppStore and Google Play with our "Shine" package.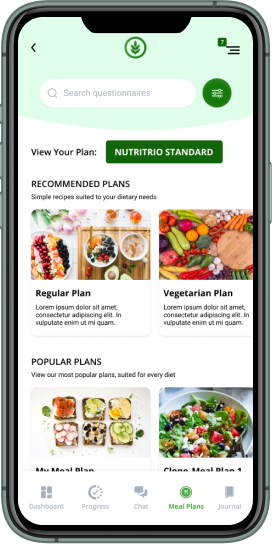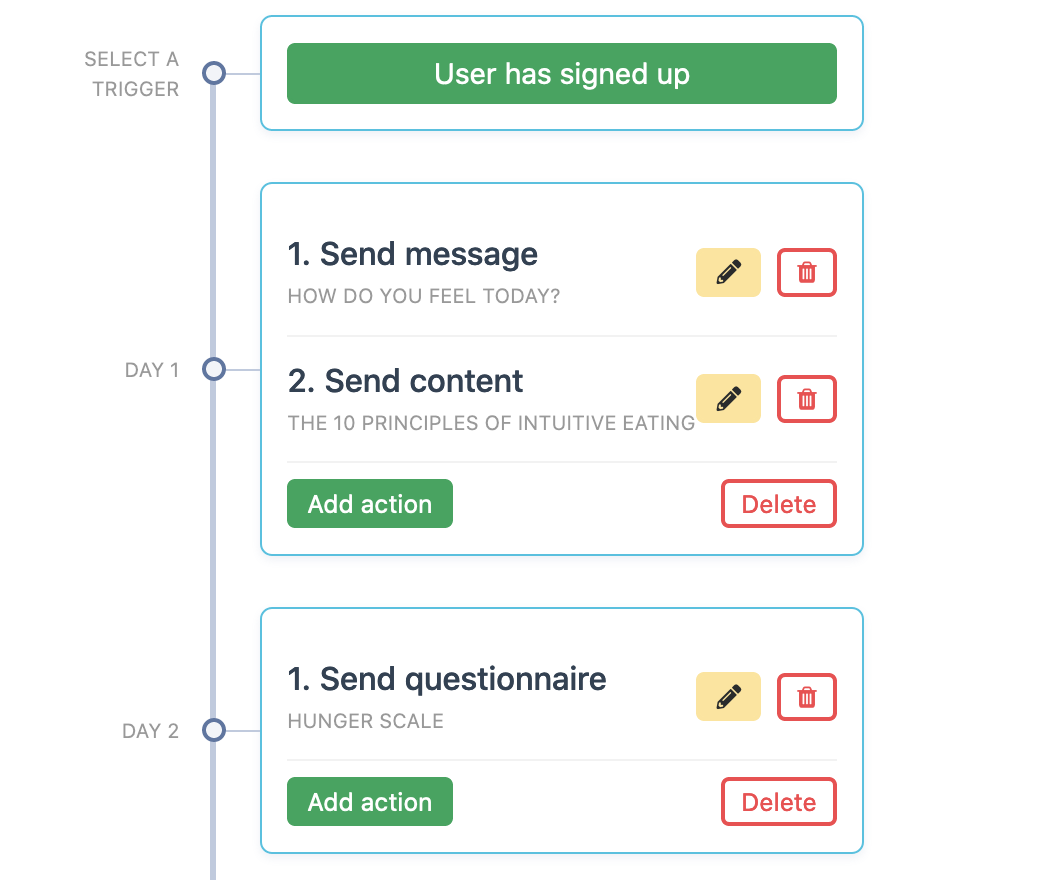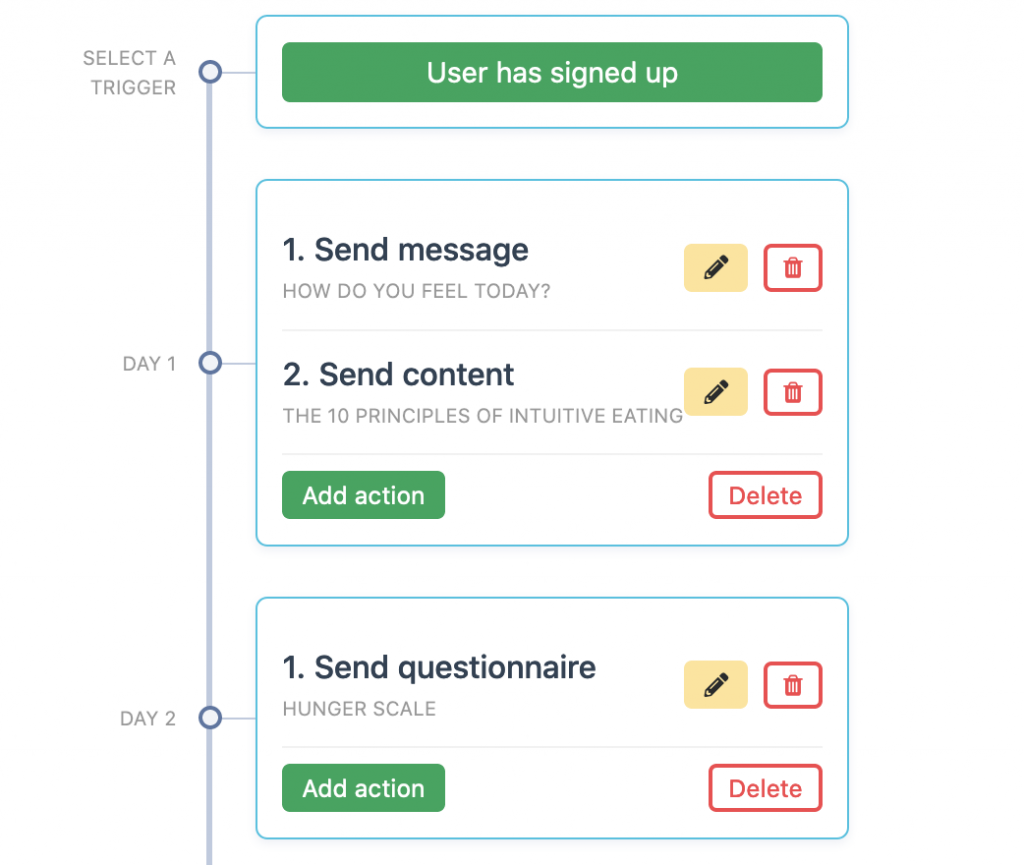 Automated nutrition coaching programs – handle as many clients as you want
Create nice looking content pieces and questionnaires then share them with your clients.
Put your nutrition coaching on autopilot by creating automated coaching programs.
Save a lot of time by scheduling the content, messages and questionnaires that will be sent to your clients. Reuse the automations for any client.
Work with groups of clients.
Complete nutrition practice management and EMR
Stop bouncing between multiple apps and keep all your clients' data in one place.
client management
progress tracking
EMR (electronic medical records management)
appointment scheduling
chat with your clients
do HIPAA compliant video calls
nutrition payments management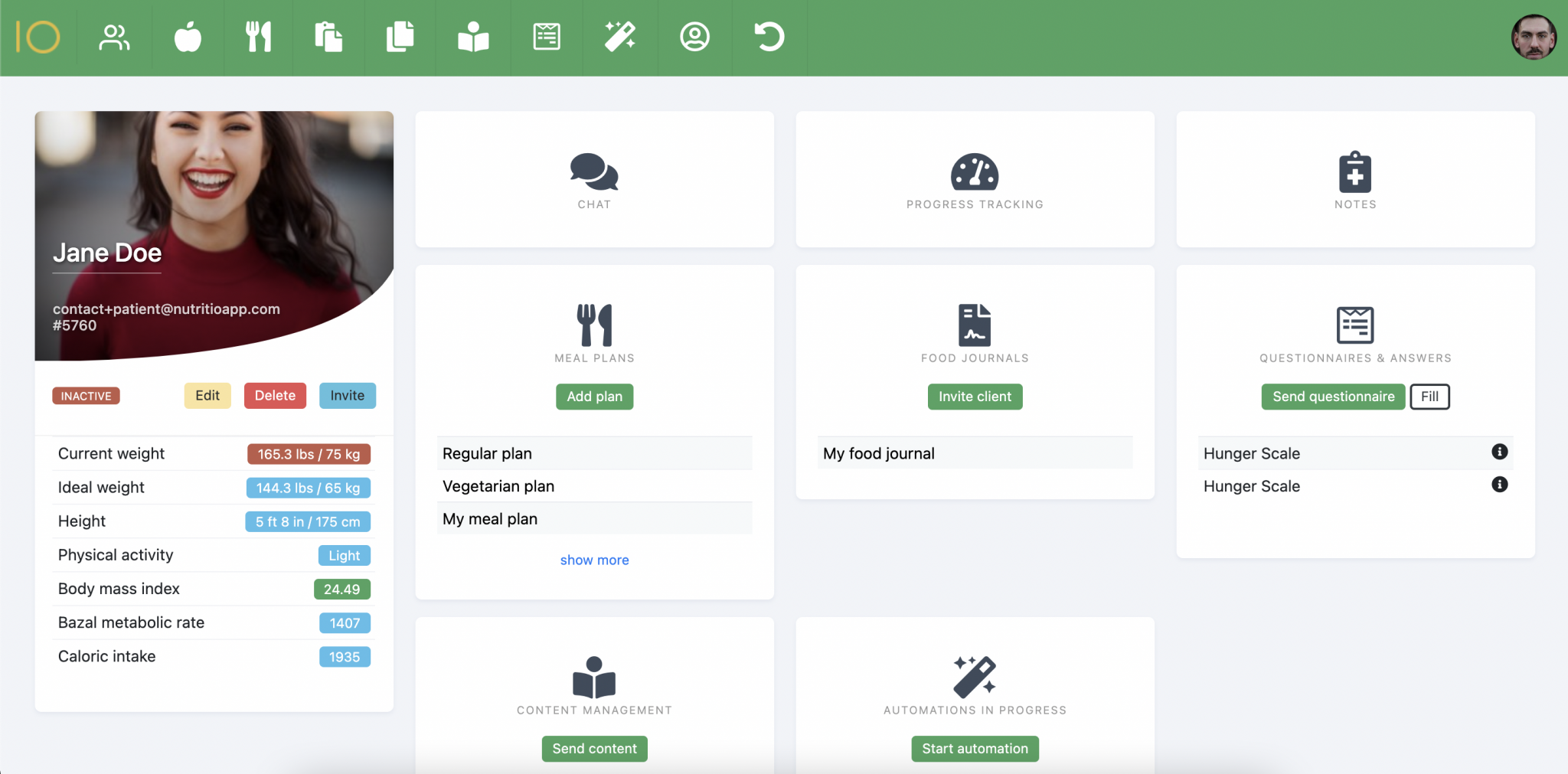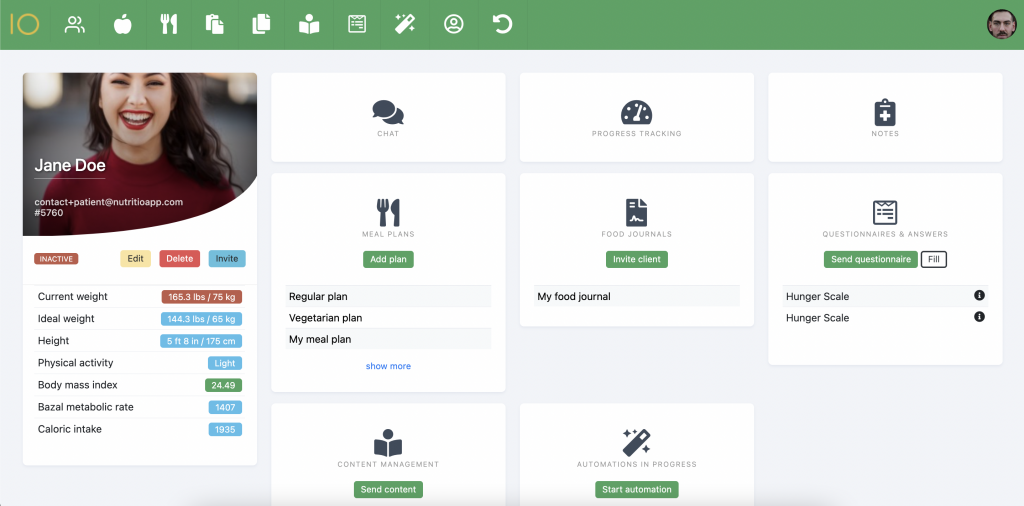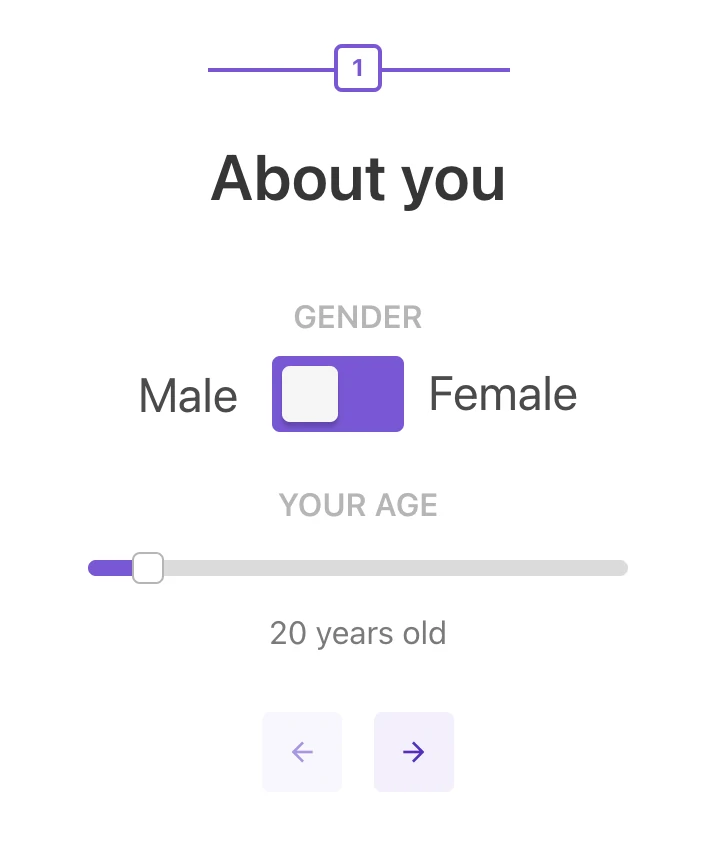 Marketing tools for dietitians, nutritionists and coaches
Are you a nutrition professional looking to win more clients and charge higher rates? NutritioApp can help!
Our award-winning tools include lead magnets, a tested website structure, and a premium experience that will set you apart from the competition.
Ready to take your business to the next level? Try NutritioApp today!
Workout plans + exercises
Nutrition + fitness in one app.
Add your own exercises or use the existing ones then put together workout plans and share them with your clients.
Keep track of how your clients are doing the workouts and adjust them on the go.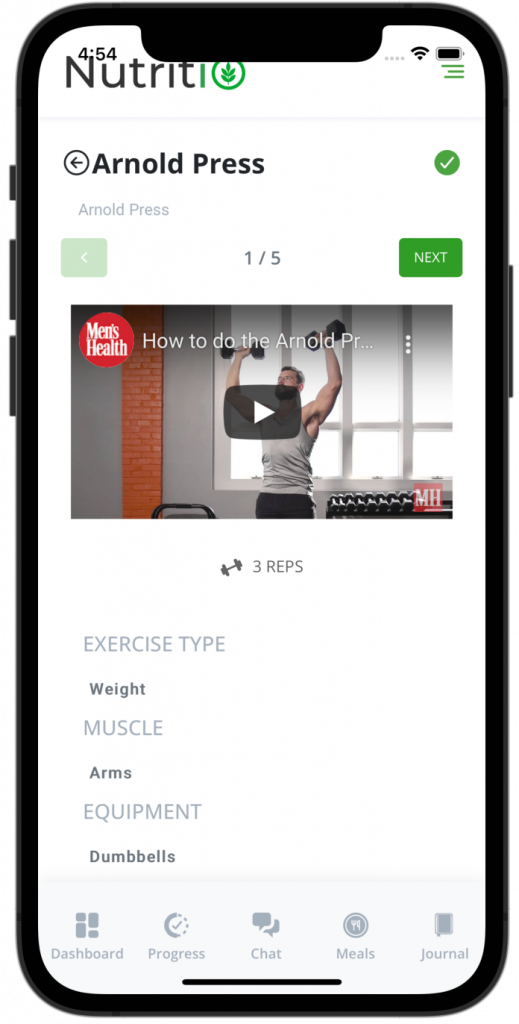 The Nutritio app is a game changer for private practice! As a dietitian, I work with a variety of patient populations and needed an easy way to monitor food journals, access nutrient analysis, and automate forms and questionnaires.

Nutritio helps me keep my patient handouts, resources, and content organized.
The biggest plus is that my patients and clients have in-between accountability through Nutritio which keeps them engaged, motivated, and achieving better health outcomes.

If you're looking to organize, automate, and optimize your practice and your client's experience I highly recommend Nutritio!
Registered Dietitian Nutritionist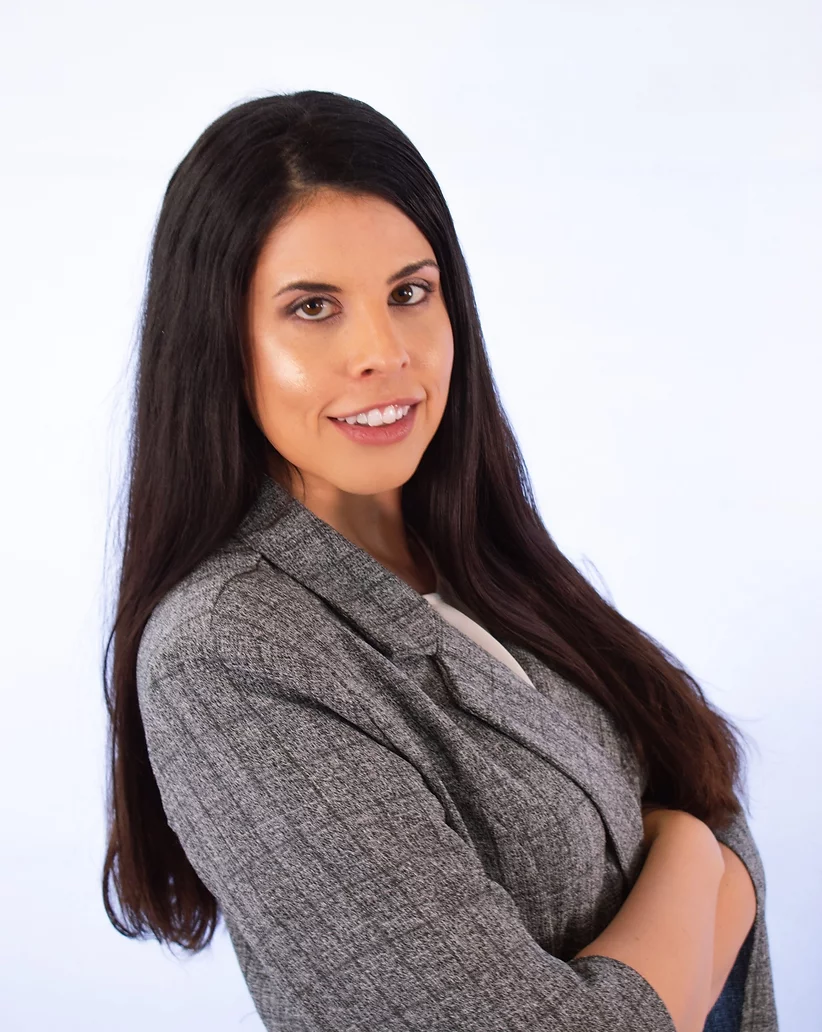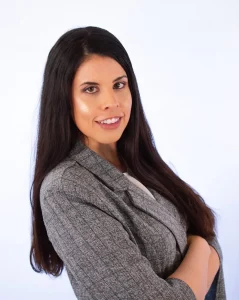 Latest articles to learn how to grow your nutrition practice