Create meal plans in seconds
Do you want to create personalized and flexible meal plans for your clients but also save a lot of time and energy?
Use Nutritio's meal planning software for nutrition professionals (dietitians, nutritionists, nutrition coaches) and save hours every day.
Get back your time and scale the number of clients you can work with.
Meal plans generator
Do you spend a lot of time with boring calculations to create meal plans?
We reduce the time required to create a meal plan from a few hours to one second with our revolutionary automatic meal plans generator. We can even make it work with your meal plans.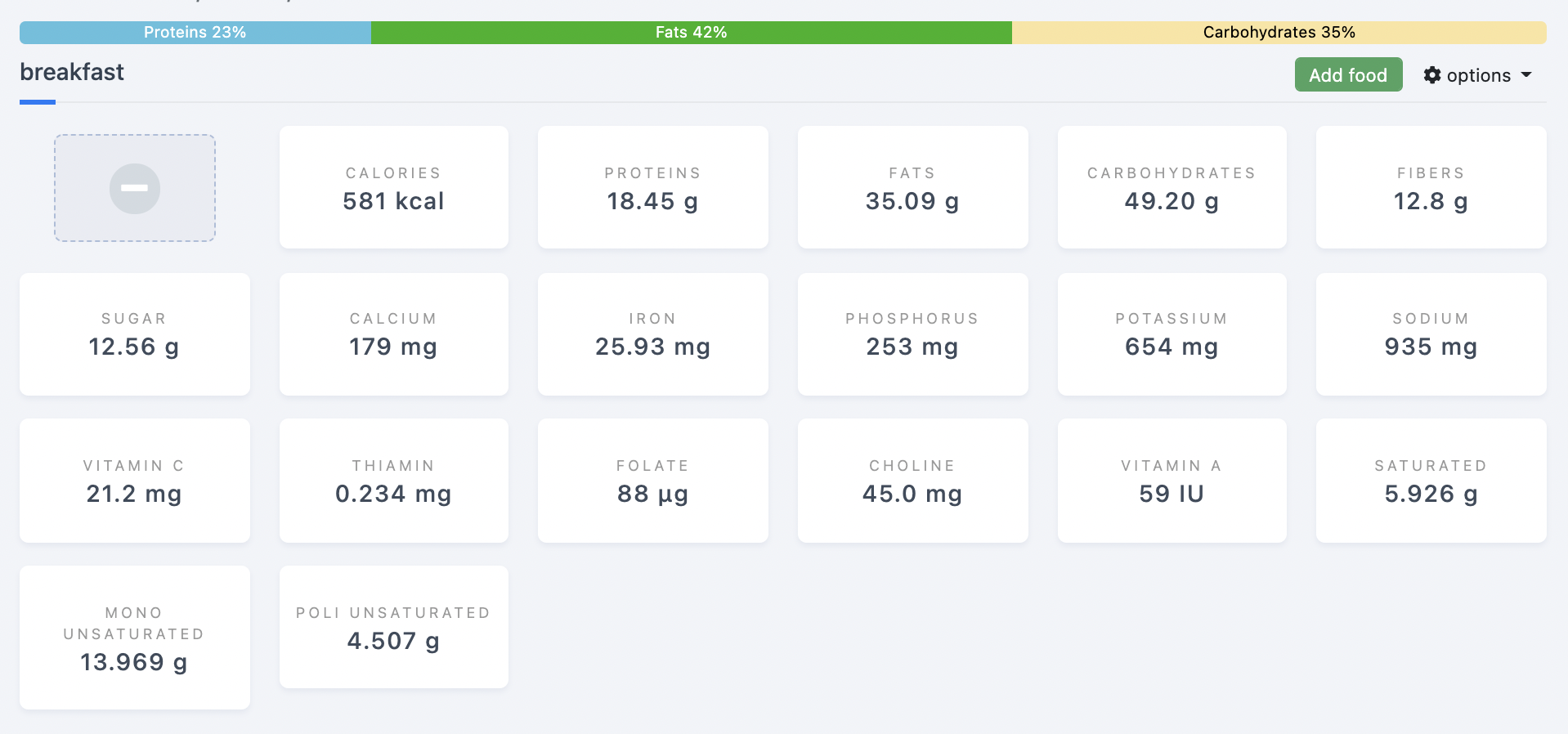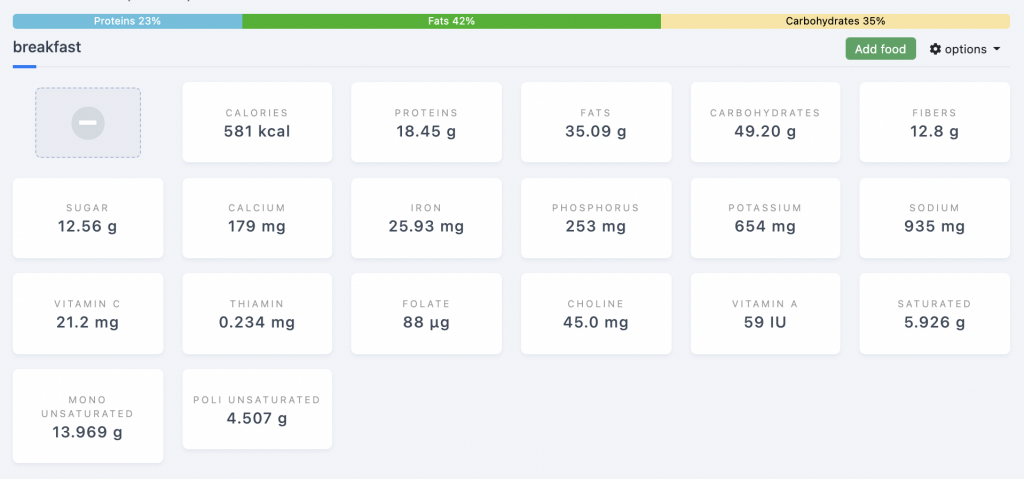 Personalized meal plans, at your fingertips
Designing personalized plans for your patients has never been easier. You can create daily meal plans and adjust them in real time based on your patients' needs.
Nutritio will calculate all the totals for you (macronutrients and micronutrients) for every meal and for the entire day.
Flexible meal plans
Do your clients want flexible nutrition programs?
Create flexible meal plans where you can add alternatives to every food or recipe or allow your clients to switch any meal with a similar one using our simple to use meal planning software.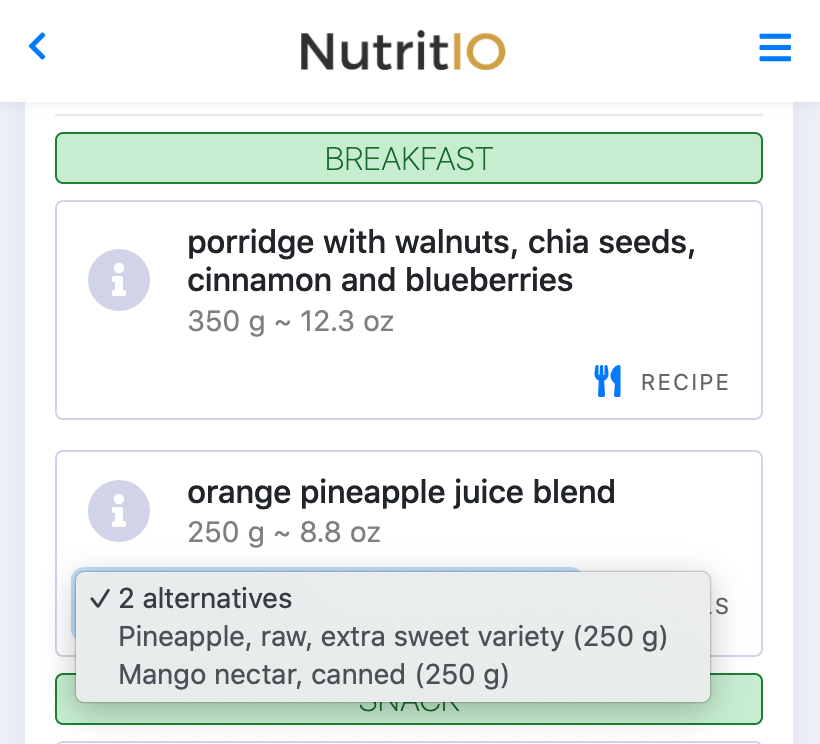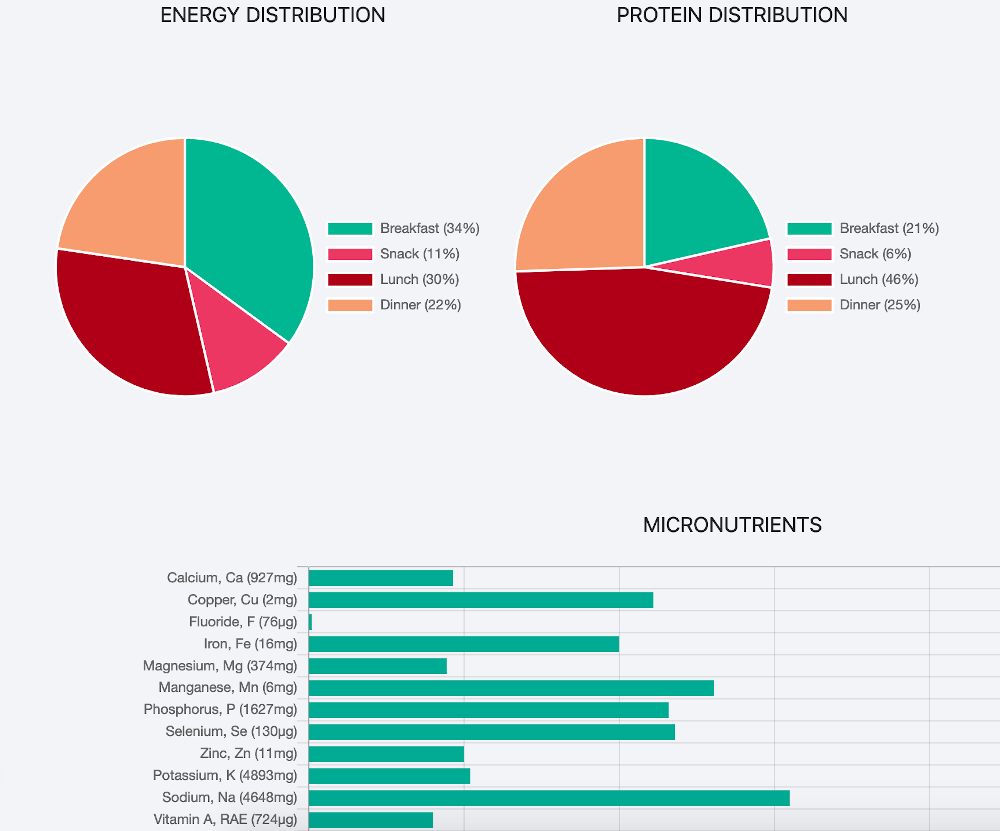 Analyze your meal plans with a meal planning software
Run a comprehensive analysis of your meal plan or your client's food journal with our nutrition analysis software.
breakdowns of macronutrients and micronutrients
macronutrients, fats and carbohydrates distribution
energy and protein distribution per meals
micronutrient totals and percentages in relation to the recommended daily allowance
macronutrients distribution per meals
Share securely
Share your meal plans with your clients via your personalized web and mobile app, save them as PDFs or just print them.
Extensive food database
Access an extensive database of more than 80,000 food items, each containing about 100 nutrients. We are constantly adding new foods to the list and you can even add your own.
Use your recipes. Or not.
You can search our database of foods or use your own recipes in the meal plans. The choice is yours.
10 ways to get more clients as a nutrition professional in 2023
NutritIO has radically simplified my nutritional coaching activity. I can access the patients database from anywhere in the world, I can do nutrition analysis and meal planning easily. I can interact with my patients very easily and in a modern way.
Loredana Lapusanschi
Registered Dietitian